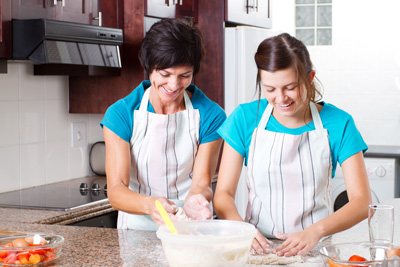 Planning to remodel your kitchen or bathroom? If so, you have some big decisions ahead of you. Not only do you need to choose your layout, color scheme, and fixtures, but you also need to select the material you plan to use for your countertops. There are several options out there, but few can compare to the beauty and reliability of natural stone counters. Here are five great benefits to choosing natural stone for your next home makeover!
1. Natural Stone Counters are Beautiful
There are several stones to choose from, including soapstone, marble, and granite, but one thing they all have in common is how stunning they look. Natural stone counters will make an instant impression on both you and your guests.
2. Natural Stone Slabs are One of a Kind
If you like to stand out, natural stone counters are definitely the way to go. Your remodeling contractor will purchase this material in slabs and then cut it to fit your space. No two slabs are ever the same, and you can enjoy a wide assortment of colors and patterns to suit your personal style.
3. You Have Complete Control of Your Design
If you're planning to install custom cabinets during your kitchen or bathroom remodel, choosing natural stone counters will offer you the flexibility you need. Stone can be cut into any shape you desire, so the sky is the limit for your dream design.
4. Stone Countertops are so Durable They'll Last a Lifetime
Natural stone counters are long-lasting and can easily withstand life's little accidents. Because the material is so hardy, you don't have to worry about damaging your counters; and maintaining them is a breeze!
5. More Bang for Your Buck
In general, you'll find that natural stone is a more expensive material, but it also holds a higher appeal, durability, and value for home resale. While it may cost more to install, it's definitely worth the investment you're making in your home.
GEM Qualities Contractors & Services
Ready to choose natural stone counters for your bathroom or kitchen remodeling project? Gem Qualities Contractors and Services can provide the assistance you need! Call us at (206) 557–6509 today for more information.
Installing Natural Stone Counters for Your Home
Serving the homeowners of Kirkland, Issaquah, Mercer Island,

 Redmond, Woodinville, Medina and Clyde Hill since 1995